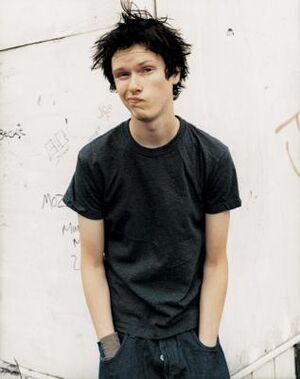 Jason Paul "Cone" McCaslin is the bass player and backing vocalist of Sum 41. He also plays both bass and guitar in his side project The Operation M.D..
In 1999 he began playing bass guitar for Sum 41 after Richard Roy left the band. So far Cone and Deryck Whibley are the only members of Sum 41 who have appeared on all the albums who still are active in the band.
The Operation M.D.
Edit
In 2006 Cone started a side project called The Operation M.D. together with Todd Morse. In 2007 they released their first album We Have an Emergency. In 2010 they released their second album Birds + Bee Stings. After this they have released a couple of singles.
Discography
Edit
His nickname (Cone) he got from fellow Sum 41 member Deryck Whibley in high-school after he always ate ice cones for lunch.
Cone plays Fender Precision Bass.
Unlike the rest of the band, Cone doesn't like Hip Hop music.